The Secret Of The Yongsheng Gas Strut
Categories: News
Stars: 3Stars
Visit:

-
Release time: 2015-07-14 14:27:00
Today, introducing one of our Yongsheng flagship product: gas strut.

We have developed different types of gas strut for the field of furniture, cabinets and even machinery, medical equipment and so on.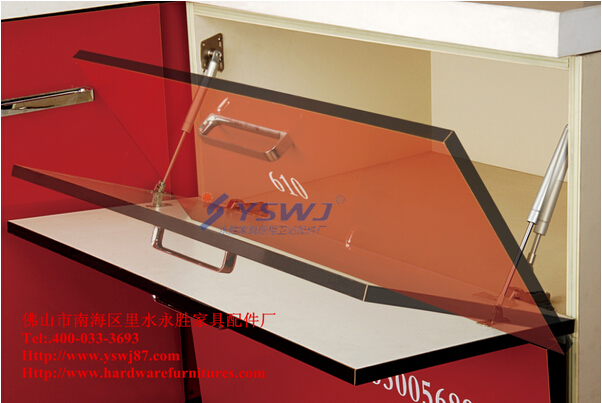 Maybe a lot of purchasing agent think our products expensive than other manufacturers, then and far away; but we have plenty of technology, plenty of excellent quality, as long as you are willing to give us the opportunity, we are happy and confident of your support to take the product to do all kinds of test.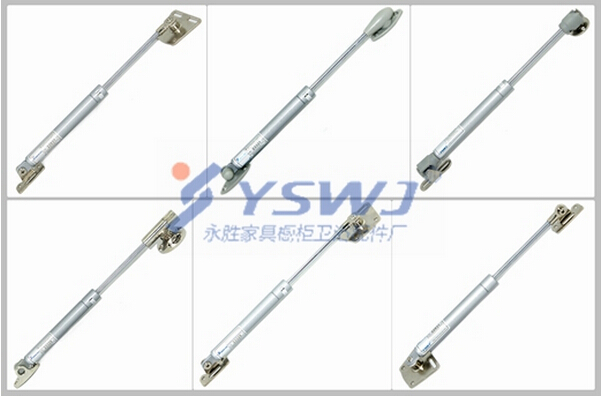 The series of gas spring use seamless steel strut of 1.0, the reason is to avoid the temperature changes caused by thermal expansion and contraction. Inside wall with fleece sanding to smooth as a mirror, polished to a smooth surface with ultrasound as new, ensure this gas strut of each closure to minimize friction losses, maximize the component life; our gas spring through 48 hours of salt spray test.

Piston air support with a silicone buffer, by the low temperature, the wear resistance and toughness strengthened. We filled with an inert gas such as nitrogen (but some unscrupulous businessmen into the air, which is one reason they are selling very cheap), low thermal conductivity, heat up slowly, high-lighted, at up to 30,000 after the test, the tube temperature is not high. Gas springs are also equipped with sections of the joint use, such as anti-corrosion YS612A joints, meet your needs usefulness; when ordering please inform the clerk your planning purposes.

As Yongsheng, we want our products are sold by the customer's favor, so pay attention to quality assurance. We can not be lazy, get down to every product. For furniture, cabinets, our products hardware accessories, only a supporting role, but there are a lot of time, success depends on the details. In my opinion, the high-end furniture and cabinets only stable quality products can be worthy of your noble.
For more information about the series, please click here: gas spring for cabinet, thank you!
Keywords in the article:
gas spring gas spring for cabinet free stop gas spring strut cabinet support soft close kitchen cabi