Gas strut YS314-2
Hotline: 86-757-82629362
Model: YS314-2
A、Up opening to 35°, the door free stop at every point. B、The opening angle can be adjustable up and down after assembly. C、Better for labor-saving D、Easy to disassemble A、Pass SGS test over 100,000times, attenuation less than 10% after 100,000cycles B、Finish: metallic paint, scratch resistance, NSS 8 grade/48h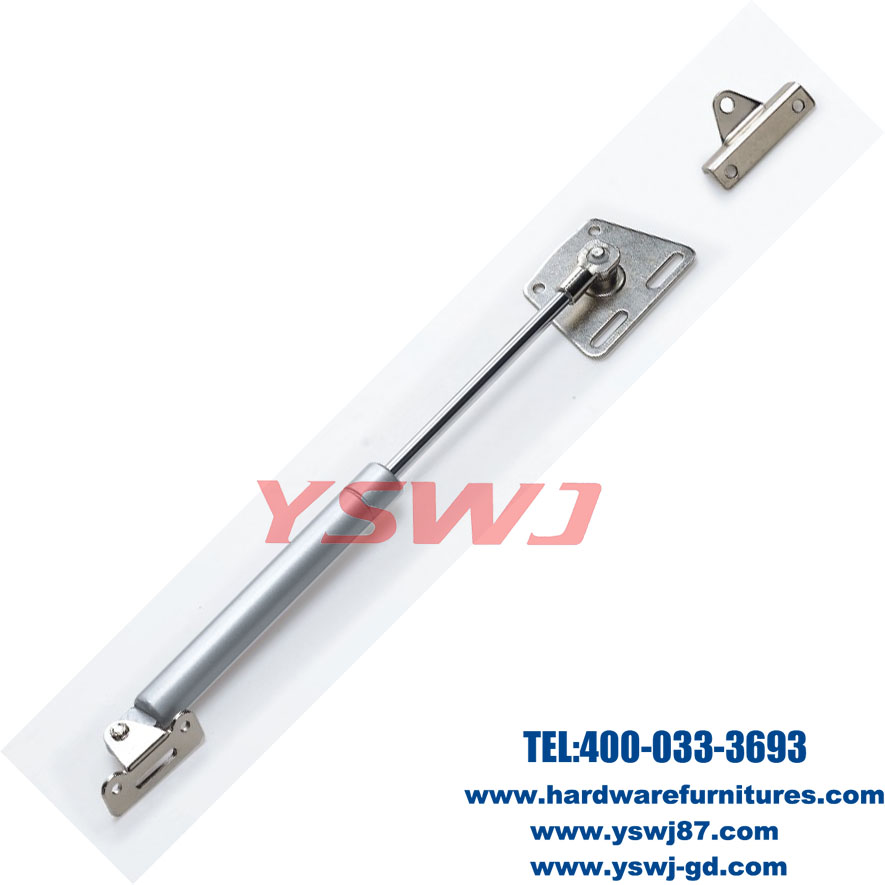 ---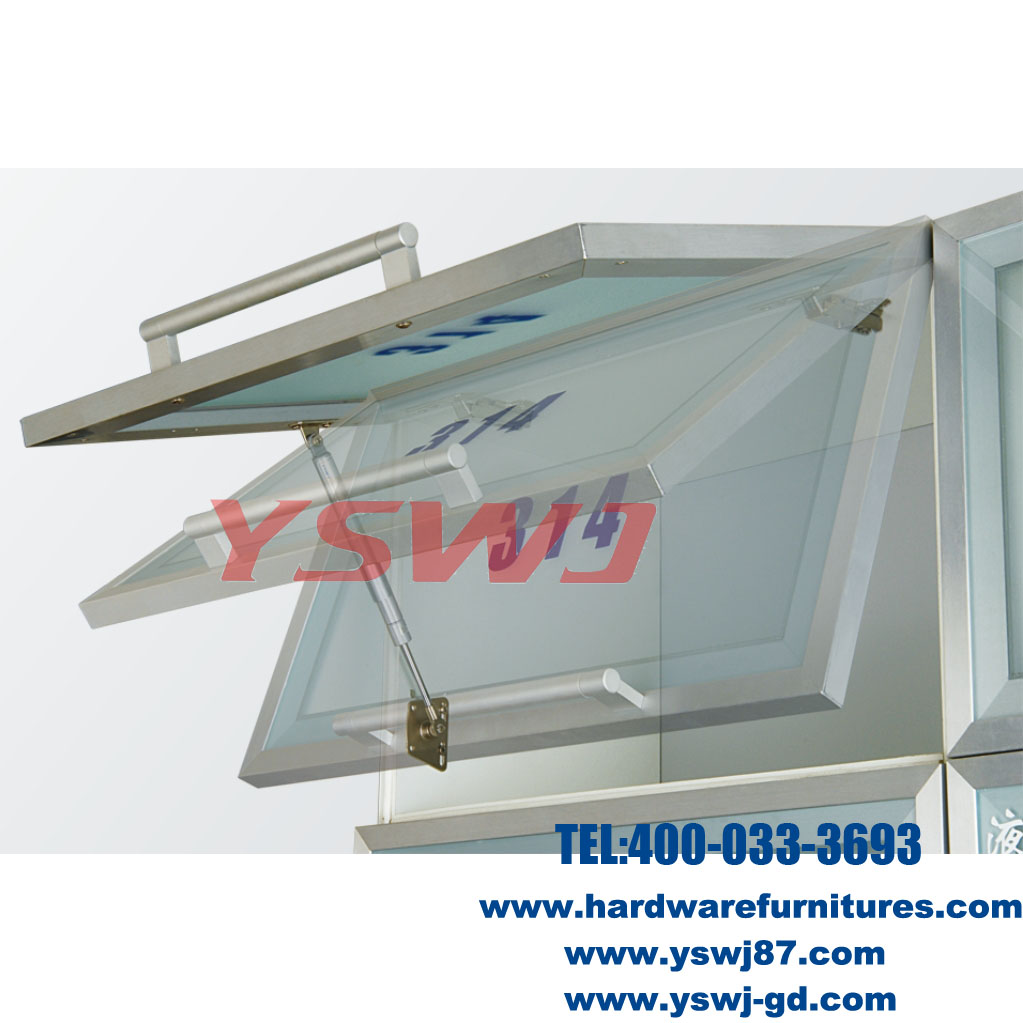 ---
Product Description:

A、cylinder: seamless steel pipe20#, Φ 15*1mm
B、piston rod: steel 45#, Φ 6mm
C、piston: brassH62,
D、sealing parts: O-ring fluoro rubber,
E、end fittings: PA66,
F、gas: nitrogen,
G、aircraft hydraulic oil ( still work well below 58°)
Features:

A、Up opening to 35°, the door free stop at every point.
B、The opening angle can be adjustable up and down after assembly.
C、Better for labor-saving
D、Easy to disassemble
E、Compare with YS314-1 free stop whose end fittings are alloy and adjustable.
Product Advantages:

A、Pass SGS test over 100,000times, attenuation less than 10% after 100,000cycles
B、Finish: metallic paint, scratch resistance, NSS 8 grade/48h
C、Different end fittings like YS611, YS612, YS616 for your chioce
D、aluminum frame and glass door is achieved

Product Parameters:

A、Application: for all up-opening door, still work well between -50°~ 80°

B、Installation conditions:
a、different choice according to the door weight and door height
b、over 600cm * 400cm, paired using is the best


Others (Packing and services):

Package: 10pcs/inner box,100pcs/box,N.W/G.W: 20kgs/20.5kgs
MEAS: 34.5cm * 33.2cm * 29.5cm,
Delivery Date: Normally in one month
Samples Preparation: samples can be sent in 3 working days (DHL 3-5days,UPS3-5days,Fedex/TNT 3-5days,EMS 7days reach destination )

Cabinet support
*

Indicated required field
Inquire: Gas strut YS314-2
*

First Name:

Please fill in your First Name

*

Last Name:

Please fill in your Last Name

Company name:

Please fill in your company name

Telephone number:
Mobile phone number:

Please fill in your telephone number

*

E-mail:
Country:
Address:

*

Inquire intention description:
Please fill in the quantity and description of

Inquire

products for uniform stocking.
Related News